Flower Bed Maintenance Service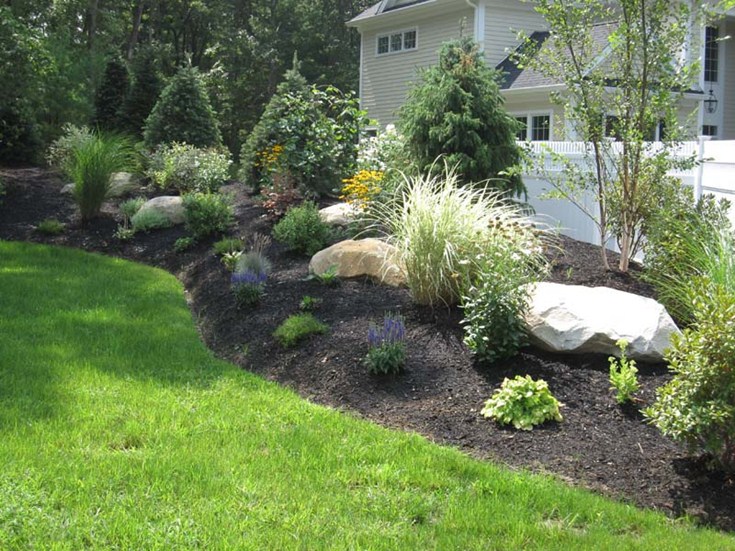 Flower Bed maintenance is essential. Areas with mulch and ground cover need to be weeded and maintained otherwise they will be an eyesore. We pull weeds by hand in order not to harm surrounding shrubs and well as possible side effects of pesticides on you and your family. We recommend weekly weeding service in order to have a well maintained landscape.
You must maintain your flower beds or they will quickly become an eyesore. Weeds must be pulled on a regular basis or they will quickly take over your flower beds. Once weeds take over you flowers will start to suffer, less light, and a loss of nutrients will make your expensive flower preform weakly. Flowers will experience dead spots where the weeds take over. Perennials flowers need pruning as well as needing to be separated in order not to overcrowd the flower beds. Bushes as well need to be trimmed on a monthly basis in order not to crowd out other plants.
Annual flowers along with perennial flowers will provide color for your flower beds throughout most of the season. These flowers will add a lot of color without a huge expense. Bulbs will add a very expensive look to your property, however they must be done with care so they look like they belong in certain areas. Bulbs can be easy to plant but they are hard to do correctly. For example if you plant tulips, you need to be careful of squires as they will eat the bulbs and flowers if they are not protected by certain repellents.
Red Carpet Landscaping flower bed maintenance service will design or restructure your plant and flower beds to keep your property looking it's best. Our professional maintenance team can install tree rings, and perform weekly weed control and removal from flower beds, asphalt, concrete, and paved surfaces. Weed removal and control will be performed through manual removal.
Call us today at (203) 212-2498 for more details or use our free estimate form to let us know how we can help you.