Flower Service best in Fairfeild county.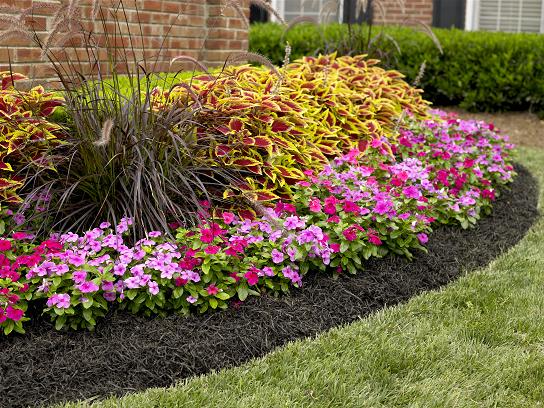 Here at Red Carpet Landscaping we consider our flower service to be every important.
It is very easy to do flowers the wrong way.
Benefits of our flower service in Darien, Greenwich and Stamford.
The fastest way to increase curb appeal.
In order to impress friends and family you need some color in your landscape.
We have all your favorite flowers and colors.
We have beautiful flowers that have a rich color and grow large with many flowers.
In order to keep the flower beds looking great you need to maintain them.
Annual Flowers
Annual Flowers are used in Zawadzki Landscaping to provide pockets of color throughout the growing season. Annual flowers require a higher level of maintenance than any other landscape material. Native soils must be properly amended with soil conditioners, fertilizers, and mulch to insure success. The flowers must be replanted each season. Most annual flowers will not come back or return after their first season. Annual flowers will require fertilization regularly with a liquid fertilizer appropriately labeled for these plants.
Perennial Plants
Grow in the summer months, April – frost. The foliage should be cutback to the ground, then mulch should be placed over the root zone to protect the roots from extreme winter cold. Hardy perennials will come back year after year. With proper care they provide a colorful display of flowers and foliage.
Perennial plants require less fertilization than annual flowers. Fertilize 2 -3 times per year with a complete fertilizer such as 10-10-10 or a liquid fertilizer may be used more often.
Bulbs
Offer color into the landscape for a period of 2 to 4 weeks. Daffodil bulbs will naturalize in the landscape and repeat blooming, year after year. Bulbs are planted only in the fall of the year and produce spring blooms. Tulips are planted in the fall, bloom in the spring, and very seldom repeat bloom. Tulips should be removed from seasonal color beds when summer annuals are installed in the spring. Soil preparation for bulbs will include tilling, soil amendments, and fertilization to insure a successful program. Foliage from bulbs can be removed when it begins to show stress and discoloration. Repeat bloomers should be fertilized each year to insure growth from year to year.
We offer a wide variety of landscape maintenance services for our clients. We will be more than happy to help you with the necessary maintenance chores. Please feel free to call our office anytime. (203) 212-2498 Our trained and helpful staff will answer any questions you may have. Our office is open all year round. Longer hours and Saturdays are common in the spring of the year. Our answering machine is on 24 hours a day when we are away. Timely and helpful landscape tips are found every month in our Newsletter.