Lawn Care Aeration for Easton CT

Sustainable Lawn Care, Tree, and Pest Protection Services
Easton Lawn Aeration Service
Easton lawn care just got a whole lot easier. If you live in Easton, CT or the surrounding areas, the hassle of keeping your home lawn looking good doesn't have to be such a pain. Yard maintenance including grub control, shrub care, core aeration and other yard care takes time and patience and often requires quite a bit of knowledge to keep your grass green and your landscape looking its best. It's not easy knowing when to fertilize, whether you need lime or not, how and when to seed and a host of other things lawns need to be healthy and beautiful.
Thankfully, Red Carpet Landscaping is here to help you create a lush lawn and garden that you can be proud of. We have been serving the Westport area since 2009 with our lawn care services and lawn maintenance, rejuvenating and caring for yards with our extensive home services.
We use only the most effective, safest products and have the most knowledgeable and experienced turf management technicians to make sure every project results in 100% guaranteed satisfaction.
Experience the Red Carpet Treatment
Sign up for one of our Turf Programs that includes both standard and organic fertilizer and weed programs for a perfect lawn!
Why You Should Hire a Professional Lawn Care Service
Many of us take pride in tackling do-it-yourself home care projects, and lawn and yard care is certainly one of the most popular and one of the toughest to get right. Every lawn is different and understanding what it takes to keep your lawn looking great is no easy task. Fertilizers, lime, seeding, topsoil, climate conditions and an array of other factors all play key roles in creating a healthy, great looking yard. Here are just a few reasons a lawn care service just might be the best option.
Employing an expert lawn aeration in Easton service to assist in improving the beauty and health of your home in Easton or any nearby neighborhood, may be a wise move. Lawn aeration in Easton is critical to the health of your turf, and at Red Carpet Landscaping, we have the expertise and experience needed to get the task done correctly. As a matter of fact, we are the company that countless residents in the Easton area contact year upon year, because they have knowledge that they're able to trust us to show up in a timely manner, do the task well, as well as treat them with respect. We utilize some of the most qualified lawn care experts in the industry, we understand the problems which plague many lawns in the area, and we possess the expertise to overcome them.
Lawn aeration is an important element in any successful lawn care strategy in Easton. Having lawn aeration in Easton service done on an annual basis will bring about many positive changes in your lawn, which includes:
Improved fertilizer effectiveness
Better root vitality
Decreased soil compaction
Minimized water runoff
More thatch breakdown
For fescue lawns, we'll combine over-seeding and aeration annually to assist in filling in thin spots, as fescue doesn't self-germinate.
Lawn Aeration Service vs. Dethatching a Lawn
In our industry, core aeration and dethatching are typical processes; however, we hear lots of inquires like that from Easton homeowners who wish to understand the ideal method of maintaining their turf's health.
Red Carpet Landscaping focuses on the value of what's referred to as curative practices, meaning we tend to the plant's root needs and assuring that the soil is rich in nutrients, and an abundance of water and oxygen is able to reach the roots of the plants. Aeration and dethatching are services which both stimulate the lawn's health, yet the reason for every practice is completely different.
Lawn Dethatching: When should you do it?
A lawn has 3 layers: roots under the soil, green grass that is above the ground and, within the middle, a thatch layer comprising of roots, stems, and leaves. The thatch material is natural, as well as healthy in moderation. However, a thick layer of thatch may prevent nutrients, water, and air from getting to the roots of the grass.
Essentially, dethatching combs the layer of thatch out so it may be extracted from a lawn. Dethatching machines that have blades will tear away the layer of thatch and bring organic matter out to the surface in order for it to be raked by hand off of the lawn.
When Should You Dethatch a Lawn?
Lawns that need dethatching feel bouncy and spongy. Look at your grass. Are you able to see a growth layer in between the roots and green shoots? If you can, is the thatch loose enough to push using a finger, or is the thatch tough and thick, and creates a barrier between the soil and grass blades?
An expert landscape company might remove a small grass wedge to measure the thickness of thatch. In general, we advise dethatching as thatch is thicker than 3/4 of one inch.
Dethatching will be performed only as necessary and is site specific. Plus, because of the 2-step dethatching process and requirement of manually having to rake the thatch off the lawn the service is costlier than aerating.
Lawn Aeration
Lawn aeration in Easton includes removing soil and grass plugs so adequate nutrients, water, and air may seep inside the ground, as well as get to the roots of the plants. As you aerate the lawn, you essentially are punching holes inside the ground in order for it to air out.
The procedure is done with a machine referred to as an aerator which perforates a lawn and pulls plugs of turf up. Those cores are left upon the lawn in order to decompose they'll return nutrients that are beneficial to the home.
If you browse a turf plug that is pulled from the ground within the process of aeration, you will see the soil, roots, thatch layer, and green grass blades.
Does Your Home Require Lawn Aeration Services?
Aeration may prevent your lawn from being compacted, and as this occurs soil particles don't permit correct nutrients to get to plant roots. You will know the lawn must be aerated if its soil becomes compacted.
Red Carpet Landscaping recommends lawn aeration be done on a yearly basis, within the fall or spring.
The landscape is an excellent asset to a property and we'll work diligently to protect that investment.
Let us discuss what your lawn requires to grow strong on into the following season. For more information on our lawn aeration in Easton services contact Red Carpet Landscaping (203) 212-2498.
Once we get your yard looking great, we offer maintenance programs to keep your lawn and garden healthy and beautiful. You end up with a yard and lawn that you can be proud of year after year, save time for other important things in your life and enjoy your backyard once again…all at a reasonable cost and guaranteed.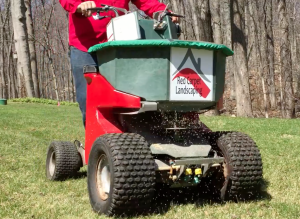 Lawn Care
Our lawn care program features custom blends of phosphate-free fertilizers with slow-release technology to produce a beautiful, lush, green turf.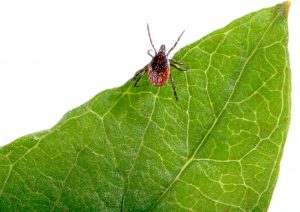 Pest Control
Your lawn serves as a barrier between your home and the wilderness. Ticks and fleas can pose a serious health threat to your family and pets.
Experience the Red Carpet Treatment.
Sign Up for one of our Standard Weed Control or Organic Fertilizer Turf Programs for a perfect lawn.
Let our customers do the talking!
Our goal is to provide the best Mosquito Control in Greenwich Connecticut. We are looking for the WOW factor! Sometimes our sales pitch isn't quite enough. For that we regularly ask our customers to review the services we are providing them. Below are the most recent reviews we've received. Good or bad we are posting them here for you.
Subscribe To Our Newsletter
Sign up for our email newsletter. We'll keep you up to date on all of the latest news with Red Carpet as well as any alerts that you should know relating to your lawn and landscape. We work with Mother Nature. Part of that is monitoring weather patterns and changes in our environment. With that there are insect outbreaks that can take place that could mean problems for your lawn and landscape. Stay up to date with the latest news by subscribing. It's FREE!
Call for a free estimate and if you would also like a free property evaluation we would be happy to send one of our specialists.