Lawn Care Services for Westport CT

Sustainable Lawn Care, Tree, and Pest Protection Services
Westport Lawn Aeration Service
Westport lawn care just got a whole lot easier. If you live in Westport, CT or the surrounding areas, the hassle of keeping your home lawn looking good doesn't have to be such a pain. Yard maintenance including grub control, shrub care, core aeration and other yard care takes time and patience and often requires quite a bit of knowledge to keep your grass green and your landscape looking its best. It's not easy knowing when to fertilize, whether you need lime or not, how and when to seed and a host of other things lawns need to be healthy and beautiful.
Thankfully, Red Carpet Landscaping is here to help you create a lush lawn and garden that you can be proud of. We have been serving the Westport area since 2009 with our lawn care services and lawn maintenance, rejuvenating and caring for yards with our extensive home services.
We use only the most effective, safest products and have the most knowledgeable and experienced turf management technicians to make sure every project results in 100% guaranteed satisfaction.
Experience the Red Carpet Treatment
Sign up for one of our Turf Programs that includes both standard and organic fertilizer and weed programs for a perfect lawn!
Why You Should Hire a Professional Lawn Care Service
Many of us take pride in tackling do-it-yourself home care projects, and lawn and yard care is certainly one of the most popular and one of the toughest to get right. Every lawn is different and understanding what it takes to keep your lawn looking great is no easy task. Fertilizers, lime, seeding, topsoil, climate conditions and an array of other factors all play key roles in creating a healthy, great looking yard. Here are just a few reasons a lawn care service just might be the best option.
Lawn aeration in Westport is the procedure of removing root plugs and soil from the lawn using a mechanical aerator. Our core aeration service is utilized to break up thatch and compacted soil layers which naturally accumulate from gravity, outdoor activity, mowing, and rain. Compaction is an issue in lawns because it restricts the available space for nutrients, root growth, air flow, and water retention.
Like us, our yards require oxygen to survive and grow. Air flow at the zone of the root permits the grass to better absorb nutrients and water which promote thicker, healthier grass. Poor soil quality, along with compaction is going to cause poor grass growth, as well as eventual lawn deterioration.
Lawn aeration in Westport is mechanically accomplished using a core aeration machine which punctures the soil and thatch layer, and then pulls cores from the ground that frees space up for improved air and water penetration. The aerator is going to pull cores which are an average of 1 to 4 deep and spaced a couple of inches apart. Compaction, as well as soil moisture levels are going to determine the cores' depth.
Core Aeration Benefits
Improved air and water flow through soil
Denser grass and root growth
Improved nutrient absorption
Punctures thatch layers
Alleviates soil compaction
When should you Aerate your Lawn?
In Westport, we mainly have hot season grasses like Zoysia, St. Augustine, and Bermuda. The best time to aerate those grasses is either within the Fall or Spring. Aeration negatively can impact the effect of pre-emergents inside the soil; therefore, careful timing is critical for effective weed control. Cold season grasses like Rye, Bluegrass, and Fescue ought to be aerated within the fall and over-seeded for continuous growth.
Your lawn's soil quality is going to determine how often aerating is required. Yards that have a high content of clay inside the soil, as well as heavy compaction ought to consider an aeration within both the Fall and Spring. Moderately compacted lawns ought to be aerated one time a year within either the Fall or Spring. Healthy lawns that have little thatch build up or compaction, ought to aerate one time every year.
Lawn Aeration Service in Westport
To ask for core aeration service, contact Red Carpet Landscaping for scheduling availability and a quote. Note that our company relies upon our customers to offer any information about underground objects which might become damaged within the process of aeration. The most typical obstacle includes drip irrigation close to streets and sidewalks. Utilities, plumbing, and cable lines typically are put in deep enough to avoid any damage. If your home has spaces which can't be aerated due to this, they'll have to be marked properly prior to service beginning. We won't claim any responsibility for underground damages if they aren't disclosed beforehand.
Lawn Services in Westport
Even though all of us want a well-maintained and healthy lawn, finding the energy and time to make it happen may be challenging. Even if you have enough time, ensuring that you have the proper equipment that's in good working condition, braving the mosquitoes and oftentimes muggy and hot conditions, as well as keeping a consistent schedule up is a tall order if we're juggling several other priorities. Red Carpet Landscaping provides a full lawn service package in Westport, as well as regular maintenance, in order for you to maximize your curb appeal when leaving the work to our dependable and knowledgeable staff. At Red Carpet Landscaping, we promise to treat your property as we might our own. As you employ us for your Westport lawn care services, it's possible to rest easy, having knowledge that your home is in excellent hands.
What will happen during your free consultation?
As you call us, we will book a time at your earliest convenience in order to send a lawn care professional to your home. We'll collect important details from you about your lawn, precisely what you need done, as well as your budget. Upon the collection of this information, we'll develop a strategy to present for approval. The estimate we offer includes all expenses, so you do not have to be concerned with any surprise or hidden expenses.
Can we identify lawn problems?
Absolutely! During our consultation, the Red Carpet Landscaping lawn care professional who arrives to your residence will look at your yard, highlight any problems, and suggest a course of action.
Our staff of professionals are highly knowledgeable about typical turfgrass diseases and problems in Westport. Some diseases, like Brown Patch fungus, occur seasonally, so you might not spot any indications during the summertime; however, might see something amiss in winter and fall.
After looking at your yard, our lawn care professionals will devise a treatment plan which fits your budget and schedule.
Once we get your yard looking great, we offer maintenance programs to keep your lawn and garden healthy and beautiful. You end up with a yard and lawn that you can be proud of year after year, save time for other important things in your life and enjoy your backyard once again…all at a reasonable cost and guaranteed.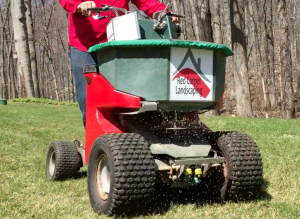 Lawn Care
Our lawn care program features custom blends of phosphate-free fertilizers with slow-release technology to produce a beautiful, lush, green turf.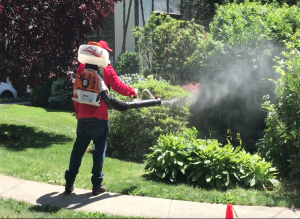 Pest Control
Your lawn serves as a barrier between your home and the wilderness. Ticks and fleas can pose a serious health threat to your family and pets.
Experience the Red Carpet Treatment.
Sign Up for one of our Standard Weed Control or Organic Fertilizer Turf Programs for a perfect lawn.
Let our customers do the talking!
Our goal is to provide the best Mosquito Control in Greenwich Connecticut. We are looking for the WOW factor! Sometimes our sales pitch isn't quite enough. For that we regularly ask our customers to review the services we are providing them. Below are the most recent reviews we've received. Good or bad we are posting them here for you.
Subscribe To Our Newsletter
Sign up for our email newsletter. We'll keep you up to date on all of the latest news with Red Carpet as well as any alerts that you should know relating to your lawn and landscape. We work with Mother Nature. Part of that is monitoring weather patterns and changes in our environment. With that there are insect outbreaks that can take place that could mean problems for your lawn and landscape. Stay up to date with the latest news by subscribing. It's FREE!
Call for a free estimate and if you would also like a free property evaluation we would be happy to send one of our specialists.