Mulch Service
Mulch provides a lot more then a splash of color. Mulch acts as a natural barrier for preventing weeds, provides nutrients to the plants as it decomposes, but most importantly it keeps the moisture in on hot sunny days. It provides the extra moisture that is trapped in it so plants have a better chance of surviving the hot summer days, ensure the future growth of the expensive plants if your flower beds.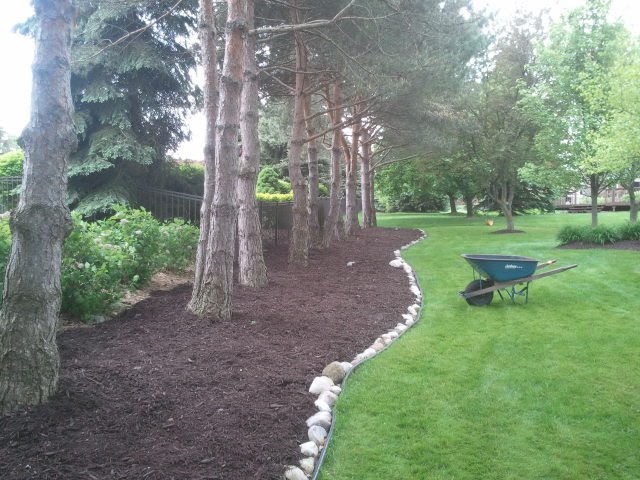 Another major positive aspect of mulch is the curb appeal addition to a property. Mulching flower beds will provides a better contrast between the grass, flowers, and trees then regular soil. Mulch as well comes in different color and textures, there is even a artificial one but it is not recommended.
Mulch is usually put down in the spring and fall, but it could be laid at any time during the year. You may think putting down mulch is easy, however it is very easy to put it down improperly. Weather not putting enough or putting down to much next to a tree trunk causing trunk rot. Red Carpet Landscaping puts down mulch at either 2 or 3 inches depending on our clients needs. We serve Darien, Greenwich and Stamford CT as well as surrounding towns.
Laying mulch around playgrounds is recommended, especially under swing set where children may fall. Mulch is a great way to increase safety around playgrounds.
We also offer weekly flower bed maintenance.
Flower bed maintenance consists of weeding the beds, as well as maintaining the plants in the flower beds. This is essential to having great curb appeal.
If you need any help, or would like to request an estimate you can call us at (203)212-2498
Please check our other services we offer besides mulch service
lawn care services